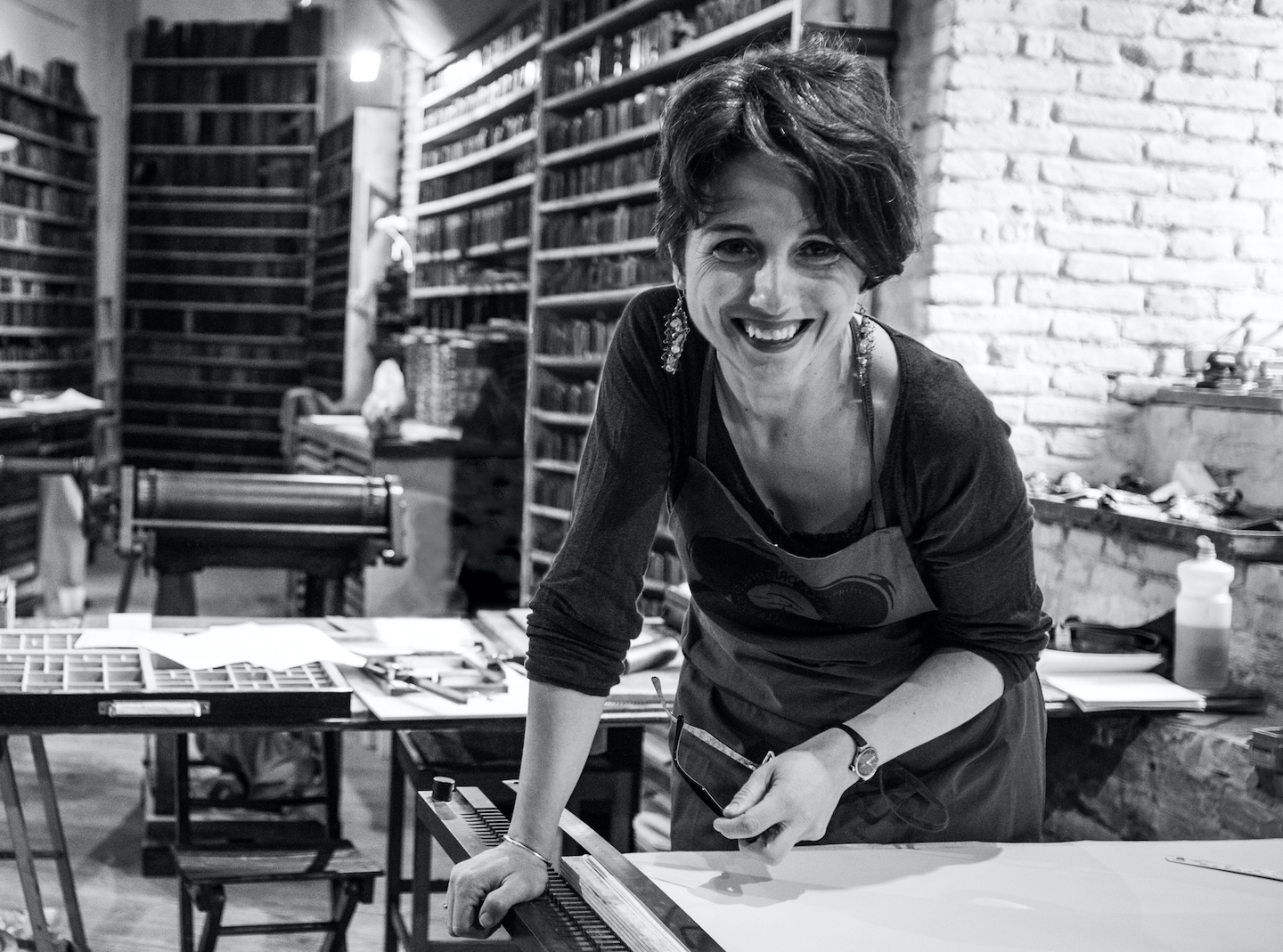 Maria Pina Bentivenga was born in Stigliano (Matera) in 1973. In 1991 she moved to Rome to attend the Academy of Fine Arts, where she graduated in 1995 under the guidance of Duilio Rossoni, with whom she would work in the following years.
Her love for the graphic sign, which in her research finds form in pure drawing and engraving, has led her to work with determination ever since her studies at the Academy.
Her engravings and artist's books are exhibited in Italy and abroad and are part of collections including the Albertina in Vienna and the Istituto Nazionale per la Grafica in Rome.
She is a founding member of the InSigna Association in Rome, which promotes and produces artist's books and printmaking. She is also a member of the board of the Associazione Incisori Contemporanei and since 2016 has been on the board of the International Renate Herold Czaschka Foundation for the creation and promotion of artist's books.
Her artistic career is complemented by teaching: since 2000 she has taught Printmaking at the RUFA (Rome University of Fine Arts) and since 2019 she has taught Techniques of Printing Processes at the Academy of Fine Arts in Rome. He has taught Printmaking at the Scuola d'Arti Ornamentali in Rome.
She holds specialist workshops on engraving, letterpress and artist's book at Atelier InSigna and in collaboration with Opificio della Rosa, Central Saint Martin's University in London and the Summer School of the School of Visual Art in New York. She has taken part in artist residencies in Italy and abroad, including Atelier EMPREINTE in Luxembourg and Opificio della Rosa in Montefiore Conca, Italy.
Download CV