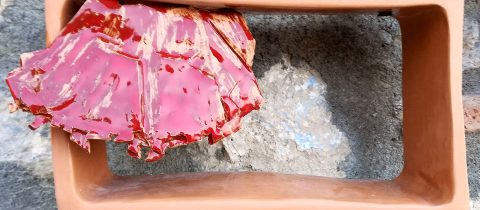 Places narrated and imagined in the oldest part of the town Stigliano Rione Chiazza
Stigliano – MT
August 2020
a ceramic installation by
Gianna Bentivenga
Maria Pina Bentivenga
Umberto Giovannini
Debora Mondovì
It is a project about the memory of places and people that aims to collect thoughts, stories and objects of the town' s people.
The heart of the work was the profound dialogue between the artists and the people of Stigliano, who were asked to participate in the project with their oral and iconographic memories, linked to stories of life, legends, anecdotes and proverbs.
From these suggestions, the four artists created 21 ceramic theatres containing images, texts and symbols, using local clays in a symbolic homage to the territory that hosted them.